---
"Cross Street, Manchester 1910" by Ronald Haber (now sold 28/8/19)
£2,500.00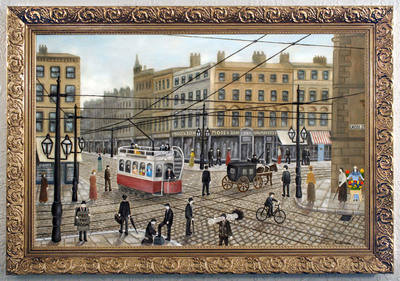 BEAUTIFUL NEW ORIGINAL OIL ON CANVAS "Cross Street, Manchester 1910". This magical Lowry style painting capturing Manchester in 1910 !!!!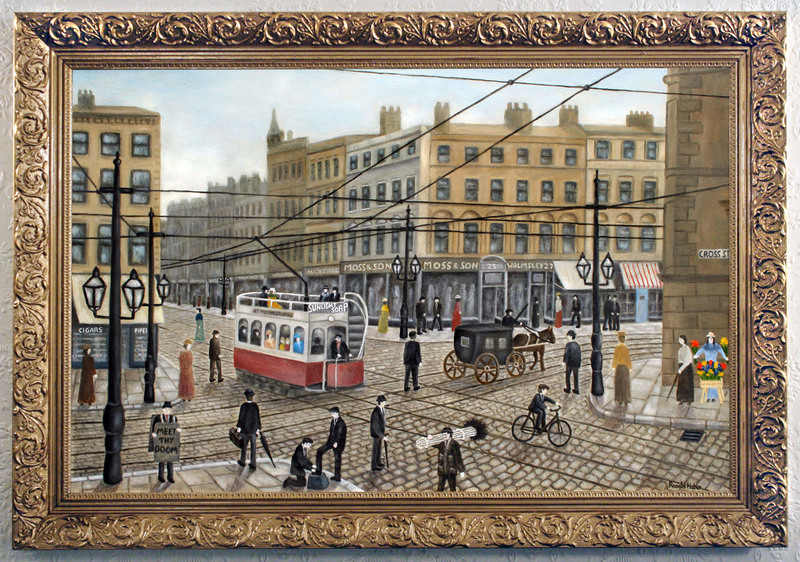 "Cross Street, Manchester 1910" by Ronald Haber


........BY THE SUPERB ARTIST RONALD HABER.


Measurements 24 inches x 34 inches (61 cms x 86 cms)
Oils on Board. Framed
Investment
" An Amazing Blue Chip Investment Opportunity to Acquire an Original Ronald Haber Painting" ..


Invest in one of our paintings, rather than risky bank investments, where you can actually touch your investment. Take pleasure in looking at it and watch it appreciate in value over the years!! Remember we guarantee every painting sold is unique, original e.g only one of it's kind in the world!!!

Scarcity alone guarantees the investment !!!!

Asgard Arts offers works of art which will not only look fantastic in your home or offices (One Investment Bank in particular has purchased paintings from us for their offices see Bull paintings) but will also be a sound financial investment for the future. Art has long been regarded as a strong and safe investment. Investment in paintings was discussed recently on Bloomberg television as a sound investment as a hard asset like Gold, Platinum Silver etc. Also Ellen Kelleher a personal finance journalist for The Financial Times recently wrote an article recommending the purchase of Art, particularly in the $500 - $50,000 range as a sound long term investment with an impressive current average annual increase of 9.7 percent. Go to Latest Art news on Asgard Arts and see Hang your investments on the wall by Ellen Kelleher Published October 22 2010 in the Financial Times.

Ronald Haber-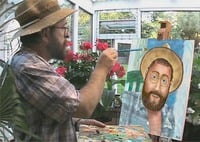 Ronald is an increasingly sought after Artist from Salford near Manchester!! He was educated at Art College where he studied photography and painting. With this background his knowledge in oil painting was further extended by attending a course at evening classes for a year. He then went on to become a photojournalist for a local newspaper. After this he decided to change the direction of his career and opened a small art gallery and framing shop. Throughout the years he has constantly been painting using a wide variety of mediums which includes oil, watercolour, pastels and gouache. He has no favourite subject matter and can turn his hands to landscapes, portraits or animals in his own unique style and over time he has won a variety of competitions.


GUARANTEED TO BE 100% ORIGINAL AND GENUINE WITH C.O.A.



Powered by eBay Turbo Lister



Pay instantly with your debit or credit card through PayPal.