---
NEWS !!!! "Eight Elvises" by Andy Warhol sells for $100,000,000
£0.00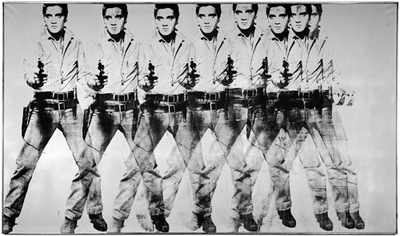 "Eight Elvises" by Andy Warhol sells for $100,000,000
The highest price ever paid for an Andy Warhol painting is $100 million for the 1963 canvas titled "Eight Elvises"
.
The private transaction was reported in a 2009 article in
The Economist
, which described Warhol as the bellweather of the art market." $100 million is a benchmark price that only Jackson Pollock, Pablo Picasso, Gustav Klimt and Willem de Kooning have achieved !!!!!!!