---
"Aston Martin, DB5" by Alan Reed
£3,250.00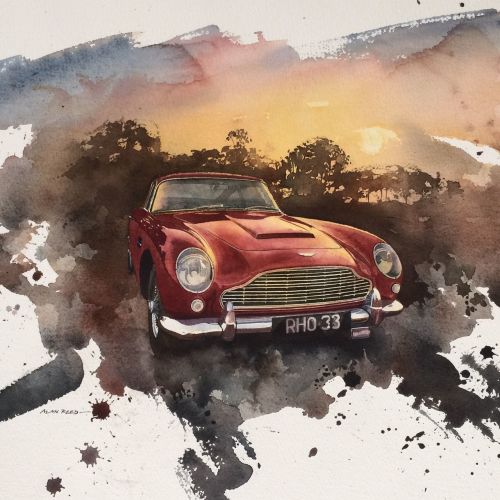 A rare opportunity to acquire an incredible original Alan Reed watercolour painting
"Aston Martin, DB5"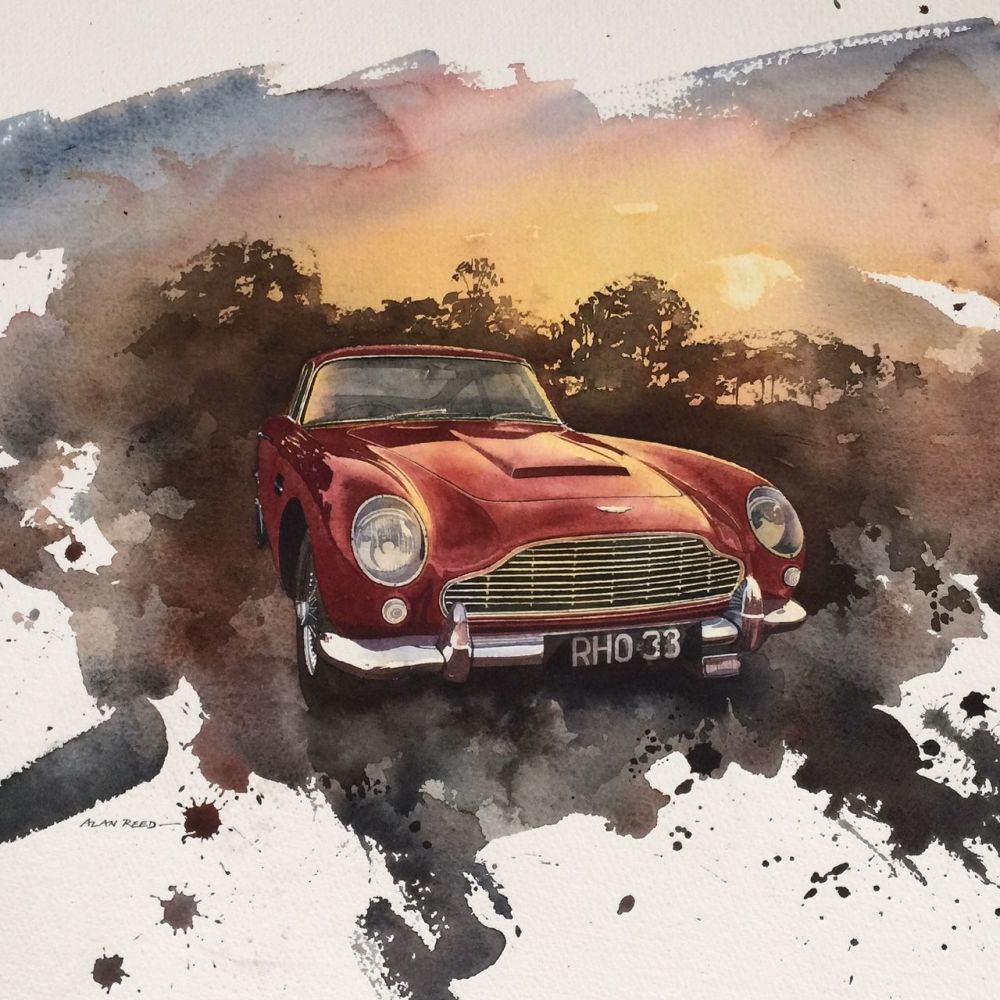 "Aston Martin, DB5" Vicenza by Alan Reed
The Most Beautiful Iconic car in the World.
............. BY THE SUPERB ARTIST ALAN REED !!!!
Alan's early influences were established international artists including the American, Winslow Homer, who had lived at Cullercoats in the North east of England, not far from where Alan lives now. He also admired the work of Rowland Hilder, who he described as a master of cityscapes, John Singer Sargent and Sir William Russell Flint.
He began painting at an early age, winning a prize at the age of 10 for his painting of 'Bamburgh Castle at sunset'. He had his first exhibition at the age of 18, at the local library in his home town, Ponteland, and has been taking commissions ever since. His watercolour paintings have been exhibited world wide in the UK, Italy, the US and the Middle East.
Measurements; 21 in x 15 in
(53.3 cms x 38 cms)
Watercolour on handmade Fabriano Paper
See Alan Reed painting Dunstanburgh Castle, Northumberland painted on location on a Summer evening. The painting was filmed for Alan's painting video. click on pic below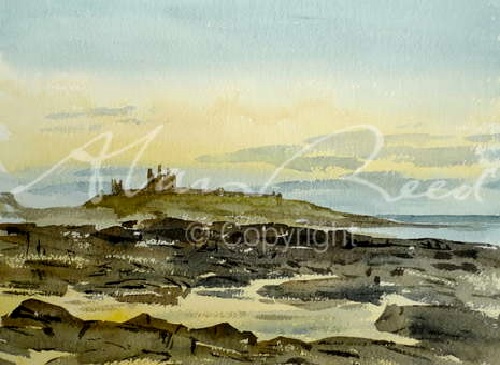 Click painting to see Alan Reed painting!!
Investment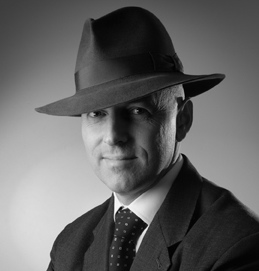 " An Amazing Blue Chip Investment Opportunity to Acquire an Original Alan Reed Painting" ..


Invest in one of our paintings, rather than risky bank investments, where you can actually touch your investment. Take pleasure in looking at it and watch it appreciate in value over the years!! Remember we guarantee every painting sold is unique, original e.g only one of it's kind in the world!!!

Scarcity alone guarantees the investment !!!!

Asgard Arts offers works of art which will not only look fantastic in your home or offices (One Investment Bank in particular has purchased paintings from us for their offices see Bull paintings) but will also be a sound financial investment for the future. Art has long been regarded as a strong and safe investment. Investment in paintings was discussed recently on Bloomberg television as a sound investment as a hard asset like Gold, Platinum Silver etc. Also Ellen Kelleher a personal finance journalist for The Financial Times recently wrote an article recommending the purchase of Art, particularly in the $500 - $50,000 range as a sound long term investment with an impressive current average annual increase of 9.7 percent. Go to Latest Art news on Asgard Arts and see Hang your investments on the wall by Ellen Kelleher Published October 22 2010 in the Financial Times.
Alan Reed
British artist Alan Reed, was born in Northumberland, into a family with a history of painting, and fell in love with watercolours at the age of 15.
He trained in art and design at Newcastle College and spent the early part of his career doing artist impressions of new building projects for architects.
Over the last 35 years he has developed his own distinctive painting style that is instantly recognisable. His landscapes and cityscapes painted in his unique, fluid style captures the atmosphere of different settings from the drama of city life to the serenity and beauty of a rural landscape.
Alan has had many successful exhibitions both in the UK and abroad since 1981, including those at the Mall Galleries in London, Malcolm Innes Gallery in Edinburgh, Italy, USA and the Middle East and has been a regular exhibitor of rowing scenes in the Stewards' Enclosure at the Henley Royal Regatta.
The quality of Alan's work received national recognition with the selection of a number of his cityscapes in the Sunday Times watercolour competition for three successive years.
Alan has 30 years experience in teaching Art & Design. He is regulary asked to do watercolour demonstrations for Art Clubs and he takes his own Art Classes and Painting Holidays. He also does private lessons in painting and drawing.
Alan Reed wins Prize at Royal Watercolour Society 2013
Winner of "The Artist's Prize" in the Royal Watercolour Society Competition 2013 with his painting of "Jebel Akhdar, Oman". The painting was exhibited at the Bankside Gallery, London.
June 2012 Alan won Theo Paphitis Small Business Sunday award @TheoPaphitis #SBS winner 11.06.12
May 2011 Alan was selected as one of the finalists in the "Show me the Monet" programme on BBC2 with his painting of "Grey Street"
In September 2010 Alan was 1st runner up in "The Bath Prize" with his original painting of "The Royal Crescent, Bath".
"The Roman Baths by Torchlight" below was also highly commended.
Alan was awarded winner of the "Circus Painting Prize" in the Bath Prize. His painting of "Pump Room in the Snow" was highly commended.
Single Exhibitions
2011 Independence, Castlegate, Newcastle upon Tyne
2009 Lowery Gallery, Kuwait, Studio & Gallery, Ponteland
2008 Castlegate Centre Newcastle upon Tyne –Charity Exhibition with life's work. A new Horizon at 17 Cheviot View, Ponteland
2003-2007 Solo & Joint exhibitions at Gallery & Studio
2005 Alba e Italia - Scottish & Italian original watercolours, Di Rollo Gallery, Edinburgh
2005 Italy & the City, Gallery 19, Kensington, London
2005 La Luce (The Light) International exhibition of watercolour paintings, Castello Vecchio, Marostica, Vicenza, Italy
2005 Remember Remember 5 November, Studio & Gallery.
2004 20th Anniversary, Studio & Gallery
2000 Scenes of Newcastle and Venetian Carnival, Theatre Royal, Newcastle upon Tyne
1997 Cities and Towns of the South of England, Malcolm Innes Gallery, London
1996 Regular exhibitions at 'Gallery of Fine Art', Newcastle upon Tyne
1995 Winter Landscapes @ home residence
1995 Venetian Scenes, Browns Gallery, Jesmond, Newcastle upon Tyne
1995 Cityscapes, Phillips Auctioneers, Gateshead
1995 A Tale of Two Cities, Malcolm Innes Gallery, Edinburgh
1994 Cityscapes, Browns Gallery, Jesmond, Newcastle upon Tyne
1992 Mixed Collection, Calouste Gulbenkian Gallery, Newcastle upon Tyne
1992 Scenes from Above, Merton Gallery, Ponteland, Northumberland
Group Exhibitions:
2010 Mystical Oman, with Malcolm Macgregor Bait Muzna, Muscat, Oman, The Bath Gallery, Bath, NewcastleGateshead Art Fair,
2009 La Dolce Vita, Olympia, London, Manchester Art Fair, NewcastleGateshead Art Fair, Living North, Wynyard Hall.
2008 NewcastleGateshead Art Fair, Living North, Wynyard Hall
2007 Art Works Gallery, Newcastle upon Tyne
2006 Viva Italia, Olympia, London
2005 La Dolce Vita, Earls Court, London
2004 Glasgow Trade Fair, Scottish Exhibition Centre, Glasgow
2004 Henley Regatta, Henley Regatta Stewards Enclosure, Henley-on-Thames
2003 Spring Fair, NEC, Birmingham
2003 Made in Northumberland, Biscuit Factory, Newcastle upon Tyne
2000 NYAD in New York
1998 Journal Competition, University Gallery, Newcastle upon Tyne
1998 Christie-Wild International Exhibition, Florida, US
1997 Malcolm Innes Gallery, Bury St, St James, London
1996 Stewards Enclosure at the Henley Royal Regatta
1995 6x6 Show, University Gallery, Newcastle
1994 Sunday Times Competition Watercolour, Mall Galleries and Tour, London
1994 Malcolm Innes Summer/Winter Show, Malcolm Innes, Edinburgh
1993 Sunday Times Watercolour Competition, Mall Galleries, London and Tour
1992 Sunday Times Watercolour Competition, Mall Galleries, London and Tour
1989 Laing Competition, University Gallery, Newcastle
Press Release's
2013 Italia Magazine - An Artist's Impression
2013 Art Business Today - World of Watercolours
2012 Journal - Ponteland artist Alan Reed captures the beauty of "The Lit & Phil"
2012 Oman Observer - Exhibition at Bait Muzna Gallery attracts art lovers
2011 Sketchbook of Oman - Andy in Oman
2011 NE Business - North East firms looking East in search of new markets
2011 Oman Observer - Bait Muzna Gallery launches exhibition at Wave Muscat
2010 Oman Observer - Paintings of Oman for Queen Elizabeth
2007 Chroniclelive - Oh me, oh my, Oman
Alan's work has become increasingly collectable and is widely represented internationally through private and corporate commissions including those for Royalty, Coutts Bank, Rolls Royce, Northern Rock PLC, several client's private and corporate properties both in the UK and worldwide.
The Middle East is an area to which Alan has given his artistic attention thanks to a series of ongoing commissions for the government of Oman.
Alan Reed's career as an artist is an ongoing journey, both creatively and geographically. Purchasing one of hispaintings or prints enables you to partake of that journey of discovery.
"I have been passionate about painting all my life and committed to helping others through my paintings"
Artist Alan Reed's approach to painting is described in a book entitled "Landscapes in Watercolour" by Theodora Philcox, an inspirational book which features the work of 23 leading watercolourists from around the world.
My North East is a new 200-page coffee-table book featuring stunning landscape pictures and full interviews with more than 60 of the region's famous sons and daughters talking about their favourite places, views and memories of the North East.
It features celebrities from stage and screen, musical heroes and sporting ledgends of all ages including Artist Alan Reed.

Ref only: asgard-arts
GUARANTEED TO BE 100% ORIGINAL AND GENUINE WITH C.O.A.


Powered by eBay Turbo Lister



Pay instantly with your debit or credit card through PayPal.