---
"Urban Love" By Rachel McCullock
£1250.00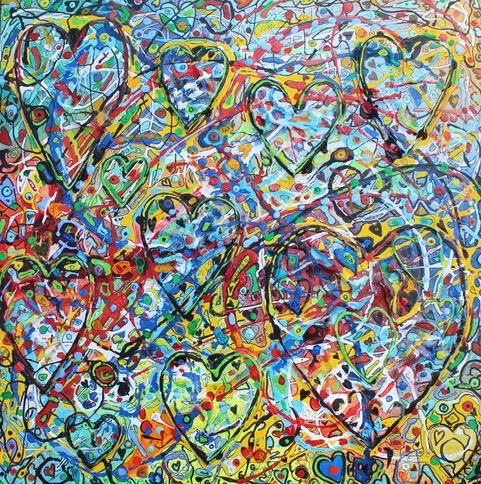 A rare opportunity to acquire a superb original Rachel McCullock painting

"Urban Love"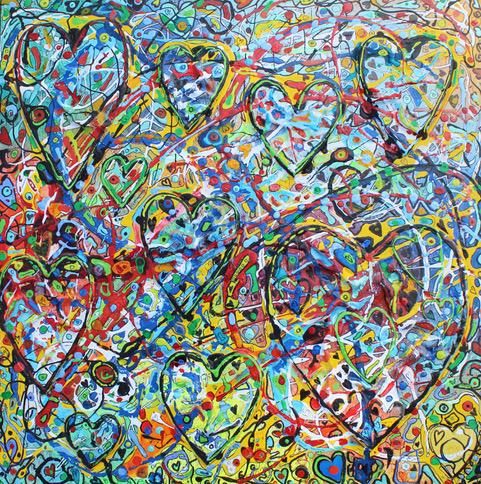 "Urban Love"
By Rachel Mccullock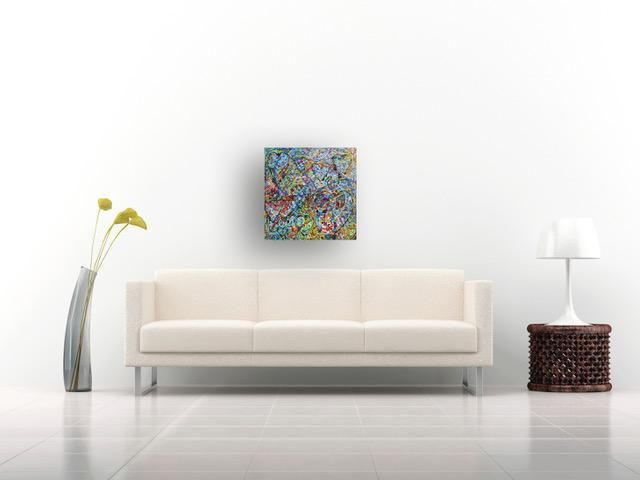 ............. BY THE INCREDIBLE ARTIST RACHEL MCCULLOCK!!!!
Unique use of mixes media has been used to create this stunning contemporary textural abstract. Painted on a slimline canvas and presented in a white wooden floater frame. Signed within the painting, and on the reverse. Strung, ready to hang. Please note that the interior image is not exactly to scale.
Measurements; 19 3/4 inches x 19 3/4 inches
(50 cm x 50 cm)
Mixed media on heavy texture on cradled wooden panel.
Investment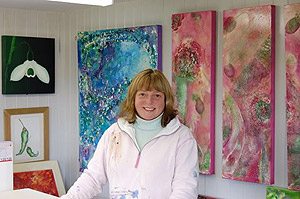 " An Amazing Blue Chip Investment Opportunity to Acquire an Original Rachel McCullock Painting" ..


Invest in one of our paintings, rather than risky bank investments, where you can actually touch your investment. Take pleasure in looking at it and watch it appreciate in value over the years!! Remember we guarantee every painting sold is unique, original e.g only one of it's kind in the world!!!

Scarcity alone guarantees the investment !!!!

Asgard Arts offers works of art which will not only look fantastic in your home or offices (One Investment Bank in particular has purchased paintings from us for their offices see Bull paintings) but will also be a sound financial investment for the future. Art has long been regarded as a strong and safe investment. Investment in paintings was discussed recently on Bloomberg television as a sound investment as a hard asset like Gold, Platinum Silver etc. Also Ellen Kelleher a personal finance journalist for The Financial Times recently wrote an article recommending the purchase of Art, particularly in the $500 - $50,000 range as a sound long term investment with an impressive current average annual increase of 9.7 percent. Go to Latest Art news on Asgard Arts and see Hang your investments on the wall by Ellen Kelleher Published October 22 2010 in the Financial Times.

Ref only: asgard-arts
Rachel McCullock
"I started to paint simply for pleasure and very rapidly, to my surprise and delight, my work generated a great deal of interest. This inspired me to experiment with innovative techniques and mixed media to develop my own style. I aim to create bold, vibrant, emotive and energetic canvases. The paintings range from representational images to textural abstracts, from wildlife to majestic coastal scenes with a great deal in between. I like to think that the use of striking colour is the defining indicator of my work."
Rachel has participated in many exhibitions throughout the UK to wide acclaim; and has been published on calendars and Christmas and greetings cards. She is regularly invited to exhibit at the Artshed Gallery in Ware, Hertfordshire. Recently her work has been displayed at the Picturecraft Gallery Holt, Norfolk. Rachel paints both for exhibition and by private and public commission.
Her latest large-scale commission is for the recently completed Child Protection Unit of the Lister Hospital, Stevenage, Hertfordshire where she will provide her unique style modern paintings to be hung in all its rooms, helping to create a sympathetic and appropriate atmosphere.
GUARANTEED TO BE 100% ORIGINAL AND GENUINE WITH C.O.A.


Powered by eBay Turbo Lister



Pay instantly with your debit or credit card through PayPal.