---
"Cool Evening" by Vytautas Laisonas
£2,000.00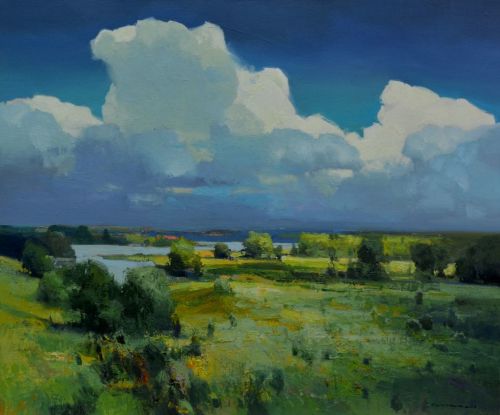 A rare opportunity to acquire an incredible original Vytautas Laisonas painting

"Cool Evening"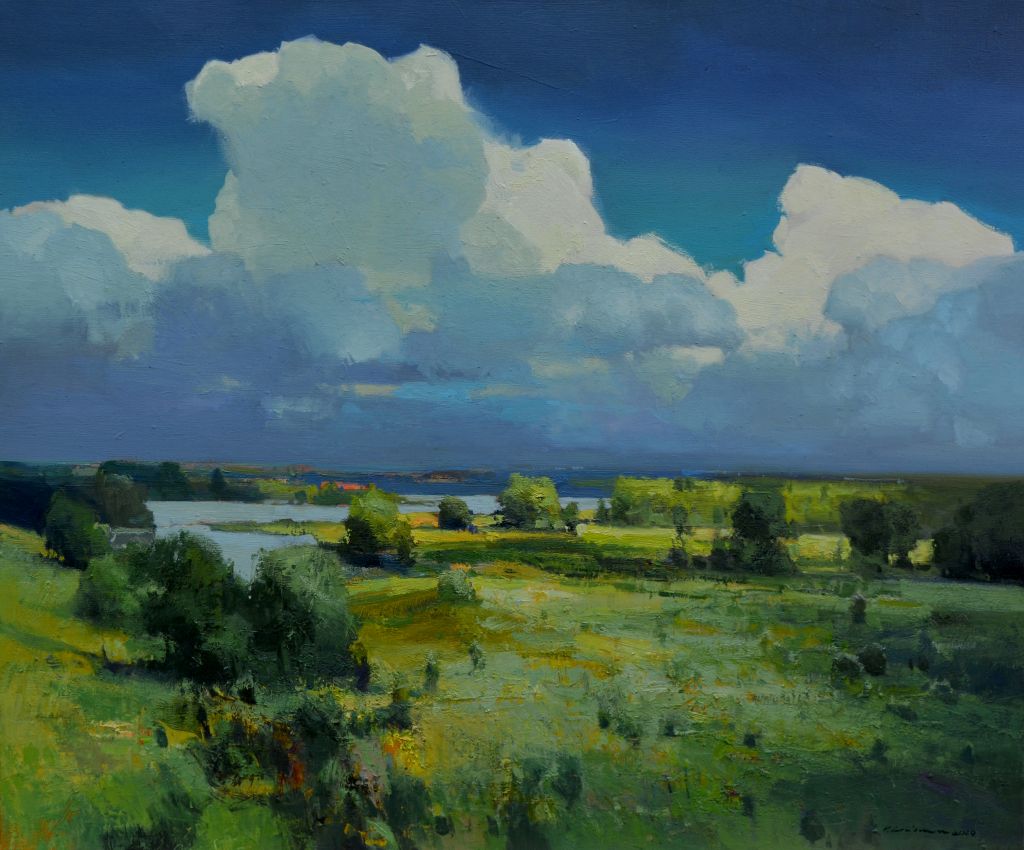 "Cool Evening" by Vytautas Laisonas
..........BY THE AMAZING INTERNATIONALLY ACCLAIMED ARTIST VYTAUTAS LAISONAS
His Paintings have been sold to private collections in some of the following countries Japan, USA, Germany, Italy, France, Hungary and the United Kingdom! Vytautas recently won the Gallery Prize International Artist in the Art Revolution Taipei 2017!

Vytautas Laisonas, a Lithuanian painter, lives and works in Biržai, a city in northern Lithuania. His Landscape paintings are truly breathtaking and his Surrealist works are incredible!!
Measurements: 19 3/4 inches x 23 1/2 inches
Investment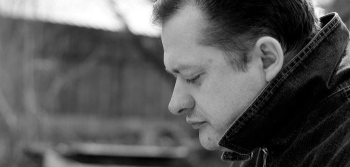 " An Amazing Blue Chip Investment Opportunity to Acquire an Original Vytautas Laisonas Painting" ..


Invest in one of our paintings, rather than risky bank investments, where you can actually touch your investment. Take pleasure in looking at it and watch it appreciate in value over the years!! Remember we guarantee every painting sold is unique, original e.g only one of it's kind in the world!!!

Scarcity alone guarantees the investment !!!!

Asgard Arts offers works of art which will not only look fantastic in your home or offices (One Investment Bank in particular has purchased paintings from us for their offices see Bull paintings) but will also be a sound financial investment for the future. Art has long been regarded as a strong and safe investment. Investment in paintings was discussed recently on Bloomberg television as a sound investment as a hard asset like Gold, Platinum Silver etc. Also Ellen Kelleher a personal finance journalist for The Financial Times recently wrote an article recommending the purchase of Art, particularly in the $500 - $50,000 range as a sound long term investment with an impressive current average annual increase of 9.7 percent. Go to Latest Art news on Asgard Arts and see Hang your investments on the wall by Ellen Kelleher Published October 22 2010 in the Financial Times.

Ref only; asgard-arts




Vytautas Laisonas
Vytautas Laisonas, a Lithuanian painter, lives and works in Biržai, a city in northern Lithuania. His artwork is already beautifying the homes and collections in Japan, USA, Germany, Italy, France, Hungary, etc…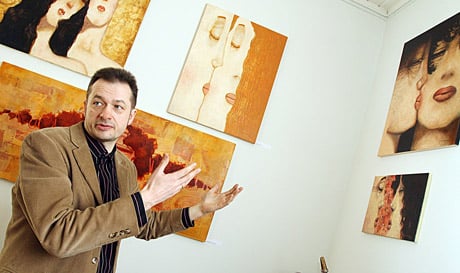 Interview 2017 from DPI Taiwan magazine
Would you share something about yourself with us? What's your education background, your creating style, what's your expectations, etc.?
From my own experience I can say that creation requires patience, so it is often impossible to achieve immediate results. I agree with a quote that everything is ninety percent work - ten percent talent. Sometimes the technique requires to be polished for a year or even more, but the creator is alive only then he creates. If only the painter begins to accept his achievements - he, as creator dies. Therefore, constant creating, searching for a new form of expression is necessary. The authors imagination is like a river, which should not be dammed. I always hope that my creation pleases not only the viewer's eyes, but also his soul. Maybe sometimes makes you think and feel the fragility of the world and life. It's really common for a small piece to radically change our life. Sometimes we welcome all illusionary worlds and it seems very comfortable to live in them, but it takes only one foot to step out off them and look around. Most of those worlds are supported by a weak truth.
Your illustrations are full of fantasy. Where do your inspirations come from? What are your creating materials and techniques? (If any sketches that show creating process will be great!)
Best ideas come spontaneously. Sometimes while I paint one canvas another 3-4 storylines are born. There are days when the mind is empty, and sometimes, the ideas just come from everywhere. I just have to catch them all up.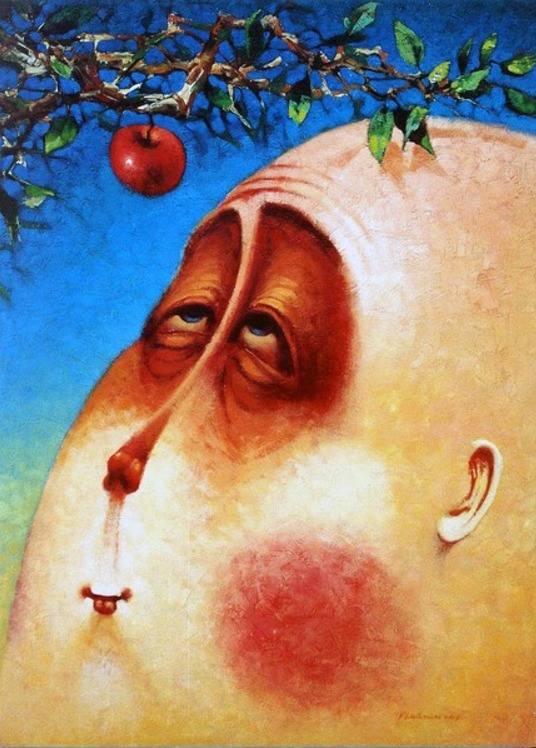 "The Apple" by Vytautas Laisonas (Not for sale)
Would you talk about the beginning of your career? How did it start?
When I was 14 my father encouraged me to draw. I think he was the first to notice my abilities. I started painting with oil paint 31 years ago. My early artworks where still life and landscape paintings. But after a while, I understood that my imagination needs to be released and more relaxed. Gradually shapes, fantastic cities, symbolism came in to my artworks. Everything I painting to me is lovely. Therefore, I try to transform my creative work from realism to symbolism, or vice versa. Sometimes I try to combine two genres.
Would you introduce your workplace (the space, your working table, your tools, etc.) to us?
Currently my studio stands at the bend of the river, surrounded by trees. 2 Therefore, when I need to relax my eyes I can find everything behind the door. All 4 Seasons. Almost always I play music in my studio. It has a positive effect on me. And sometimes even helps to waken my imagination. Most of the times when I get a new color paint or painting tools I'm looking forward to the moment when I will be able to try them.
Among all of your works, what's most challenging ever to you? How did you overcome it?
I can say that each new canvas is a challenge to its author. And nobody knows - the author will "overcome" the canvas, or it will "overcome" the author. I often paint and play with the canvas, until quite suddenly I manage to create a certain detail or unexpected stroke and from that minute I start to feel the speed, the view, its mood. In general, it is very important to feel.
Do you have a secret escape, real or imaginary, for you to hide when you feel depressed, pressured, or frustrated? Or even just for hiding away a little bit from everyone?
I'm not one of those authors who wait for a special inspirational moment. It frequently comes to me while painting a canvas. Quite simply, I come to my studio and begin to paint. Inspiration is bewildering and unpredictable state of mind of the artist. However, sometimes you feel it very clearly whether it is the day to create or meditate.
Would you share any ongoing or coming project to our readers? What would you like to attempt or achieve in your future artwork?
Almost every year I participate in charity projects intended to support children who are suffering from leukemia. One of my ongoing projects is with the organization SOS animals so caring for homeless animals. I also recently received an offer from a textile company to create a fabric pattern. For me It's very unexpected and interesting. Also, every year I participate in various exhibitions. This year one of them is Art Revolution Taipei and everybody is welcome to visit.
GUARANTEED TO BE 100% ORIGINAL AND GENUINE WITH C.O.A.


Powered by eBay Turbo Lister



Pay instantly with your debit or credit card through PayPal.