---
Harbour scene Raoul Dufy
£1,900.00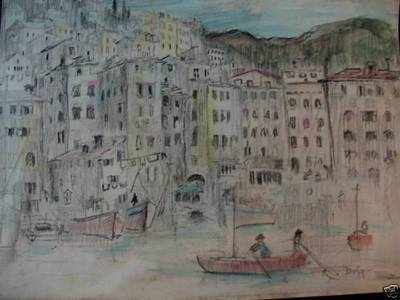 Exciting circa 1950 sketch in pencil of a harbour scene. Fabulous vintage artwork, signed R.Dufy in faded ink.
This came from a street market in the 1970s in London.
Please note small nick top left corner and small crease visible from
the back. This however does not affect image.

This is not a new item and the work of a fine hand. The sketch looks to depict a harbour on the Cote D'Azur. Certainly a Collectors item and quite unique.
Signed R. Dufy

Sold as in the manner of Dufy for all representation.