---
Beautiful Viking Cloisonne Brooch c. 950 AD
£750.00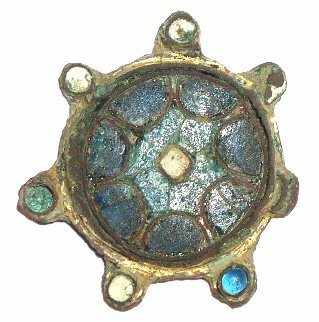 A very attractive Viking gold gilt cloisonne brooch. This brooch has intact enamel but is missing its pin .
Culture: Viking
- Date: c. 950 AD
- Material: Bronze & enamel
- Condition: Very Good (pin missing as usual)
- Size: 26mm X 4mm
- Weight: 5.6g

Unconditionally Guaranteed to be Genuine and Ancient with Certificate of Authenticity.