---
STUNNING SAXON GOLD & GARNET PENDANT (now sold 13/9/18)
£3,000.00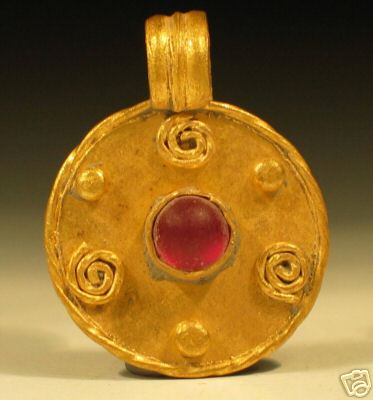 STUNNING SAXON GOLD & GARNET PENDANT
This is an absolutely Stunning Solid Gold Circular Pendant, decorated with spiralled filigry and spheres, the centre set with a garnet/red stone. Totally intact with hanging loop making this a perfect beautiful wearable piece.

Dating to the Saxon Period 650 to 700 A.D.................. Measuring 2.4cm in height. Found in Essex .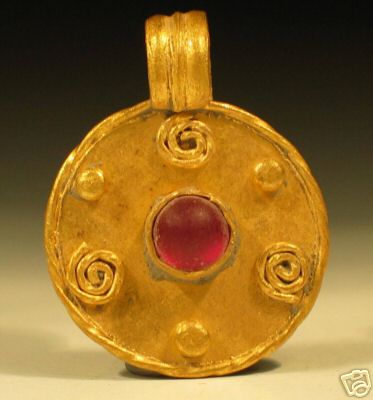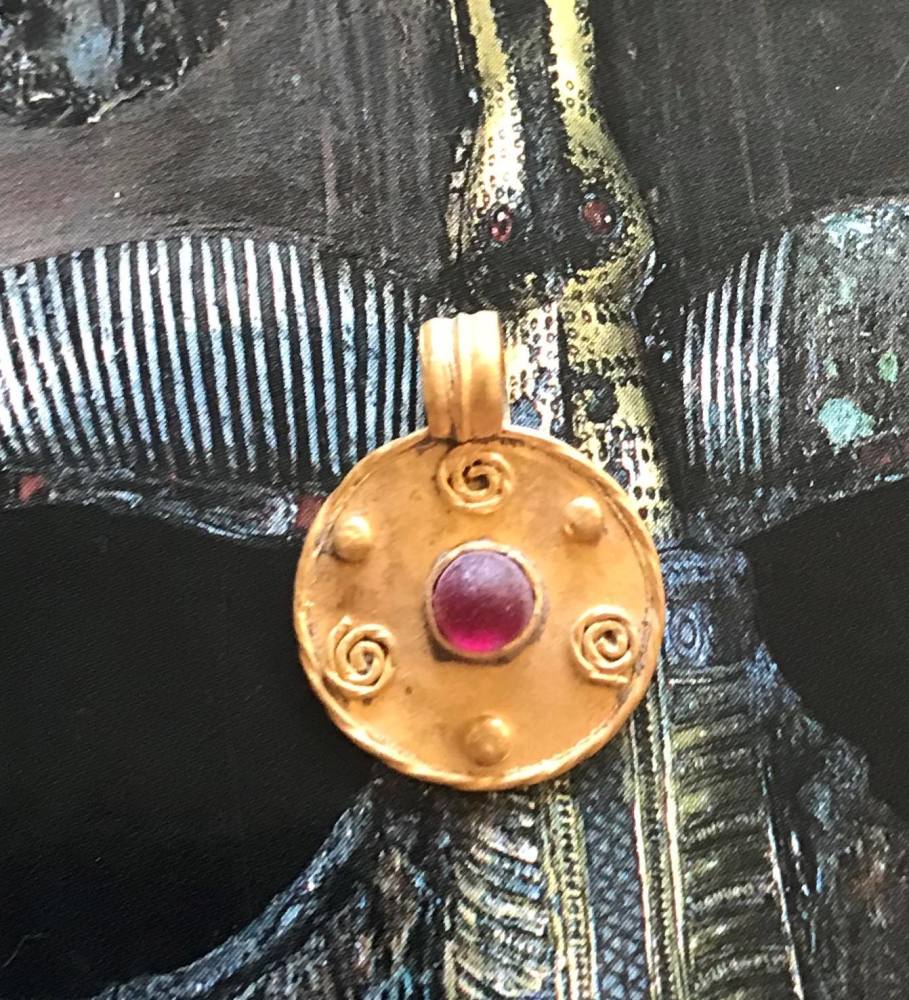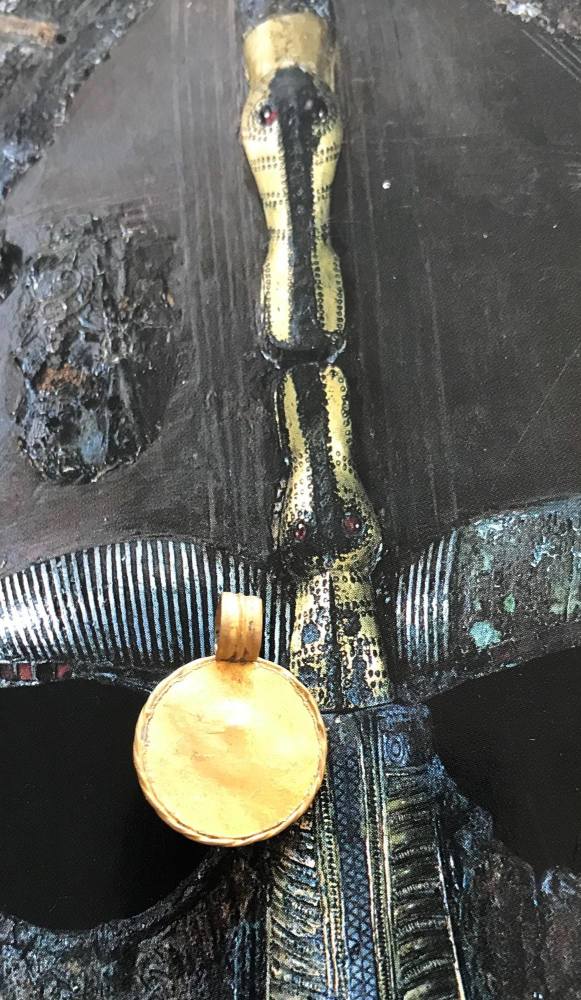 Unconditionally Guaranteed to be Genuine and Ancient with Certificate of Authenticity.