---
"Cocoa on Brighton Beach" by Pete Davies (now sold 19/1/19)
£1500.00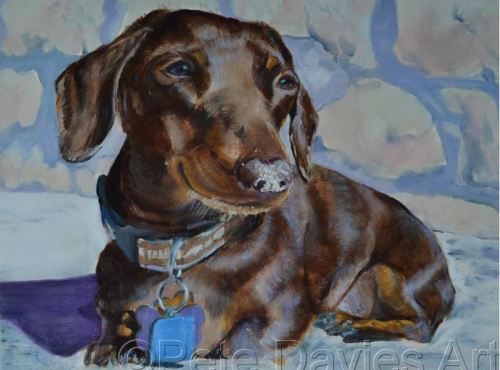 INCREDIBLE ORIGINAL PAINTING

"Cocoa on Brighton Beach"

.............. BY THE FABULOUS ARTIST PETE DAVIES!

"Cocoa on Brighton Beach" by Pete Davies
This is Cocoa, a dachshund puppy sitting expectantly on Brighton Beach watching people pass by. You can see the sand on his nose where's he's been enjoying his day out and now he's resting. I started the painting as I usually do with oils, by painting in earth colors, burnt umber and raw umber, then adding white to emphasise the highlights. After that I added various glazes to produce the the fineness and color of Cocoa's fur.
............. by the Superb internationally acclaimed Artist Pete Davies!!!
Recently commissioned portrait Artist of legendary Twiggy & Leigh Lawson!!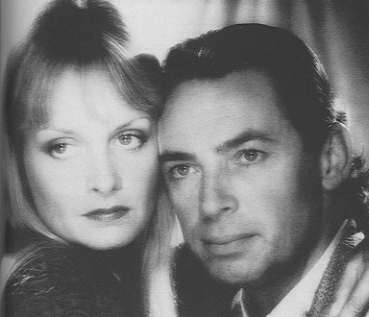 Peter Davies was recently commissioned by Legends Twiggy and husband Leigh Lawson to paint their Portrait!!!!!
Measurements; 16 inches by 19 inches (40.6 cms x 48.2 cms)
Oil on Canvas
Investment
" An Amazing Blue Chip Investment Opportunity to Acquire an Original Pete Davies Painting" ..


Invest in one of our paintings, rather than risky bank investments, where you can actually touch your investment. Take pleasure in looking at it and watch it appreciate in value over the years!! Remember we guarantee every painting sold is unique, original e.g only one of it's kind in the world!!!

Scarcity alone guarantees the investment !!!!

Asgard Arts offers works of art which will not only look fantastic in your home or offices (One Investment Bank in particular has purchased paintings from us for their offices see Bull paintings) but will also be a sound financial investment for the future. Art has long been regarded as a strong and safe investment. Investment in paintings was discussed recently on Bloomberg television as a sound investment as a hard asset like Gold, Platinum Silver etc. Also Ellen Kelleher a personal finance journalist for The Financial Times recently wrote an article recommending the purchase of Art, particularly in the $500 - $50,000 range as a sound long term investment with an impressive current average annual increase of 9.7 percent. Go to Latest Art news on Asgard Arts and see Hang your investments on the wall by Ellen Kelleher Published October 22 2010 in the Financial Times.


ARTIST STATEMENT
I first attended Eastbourne College of Art School but then life took me to the North Sea and the diving industry.

Last year I decided to paint life in the offshore world before it disappeared forever.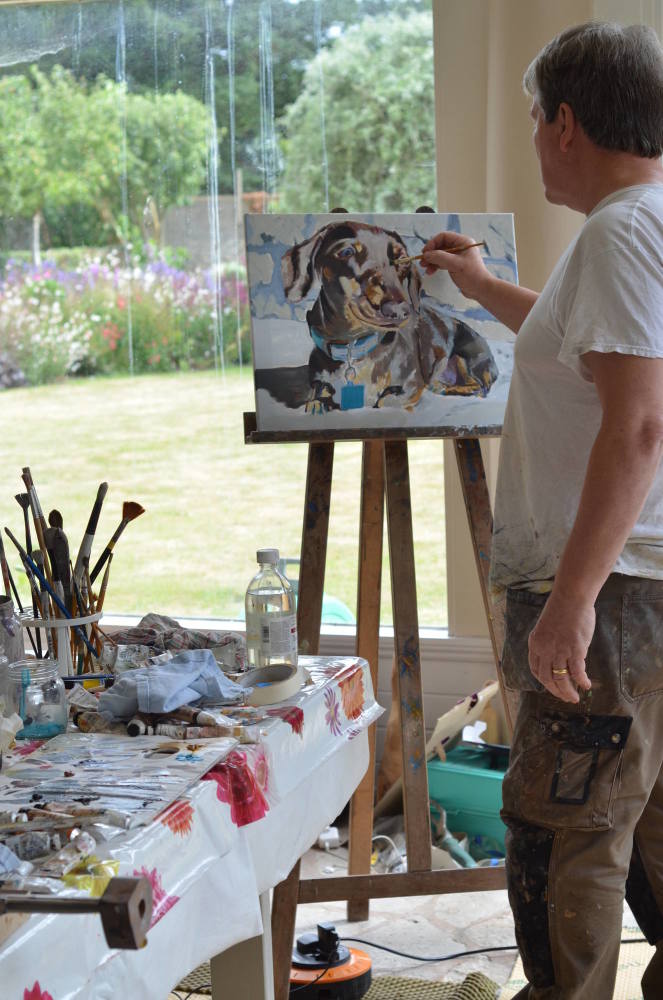 Since then I have been shortlisted for the following exhibitions:
The Royal Society of Oil Painters
The Columbia Threadneedle Prize
The New English Art Club at the Mall Galleries in London.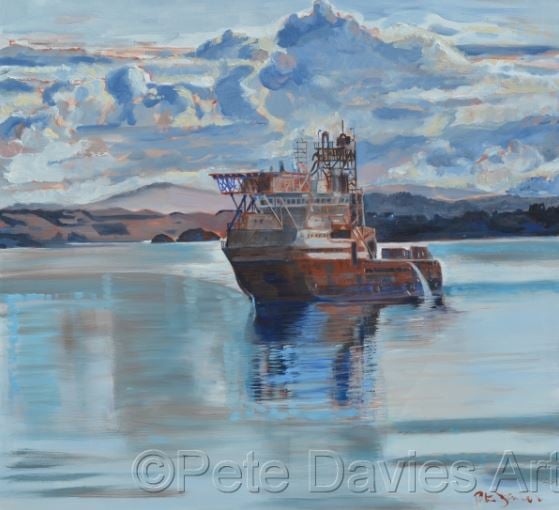 Example of Peter Davies work (Not for sale with this lot)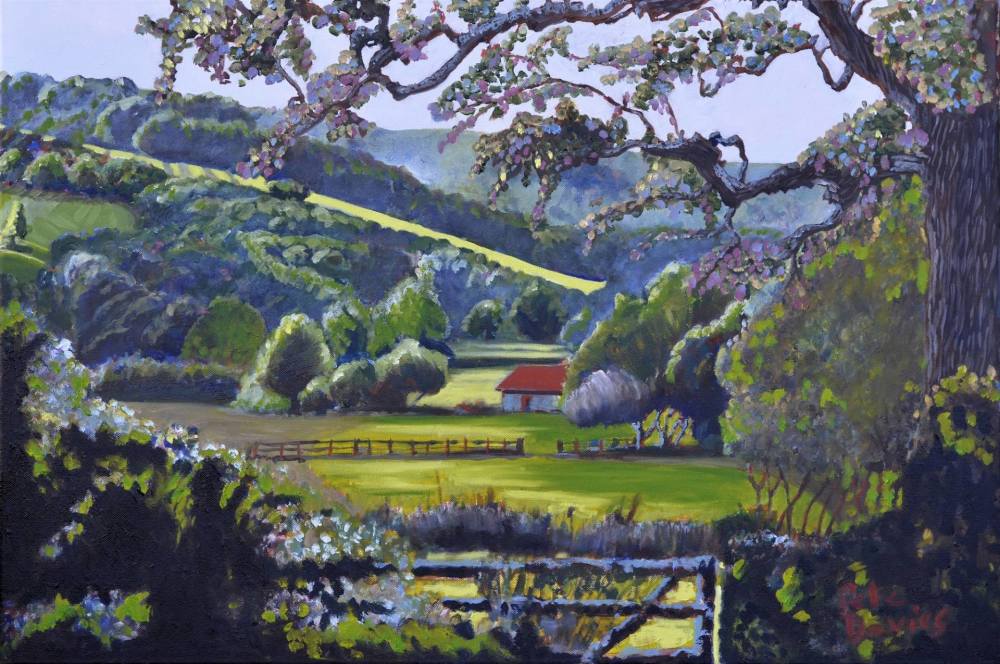 Example of Peter Davies work (Not for sale with this lot)
GUARANTEED TO BE 100% ORIGINAL AND GENUINE WITH C.O.A.
Pay instantly with your debit or credit card through PayPal.