---
"Rebel" by Marta Zawadzka (now sold 17/2/14)
£750.00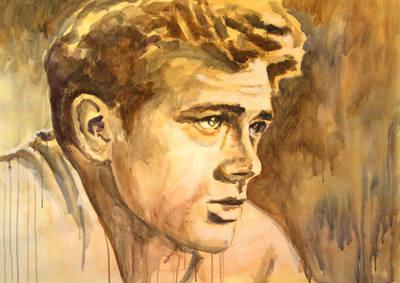 BEAUTIFUL LARGE ACRYLIC PAINTING

"Rebel"

.............. BY THE SUPER ARTIST MARTA ZAWADZKA. An incredible new painting of the legendary James Dean!!!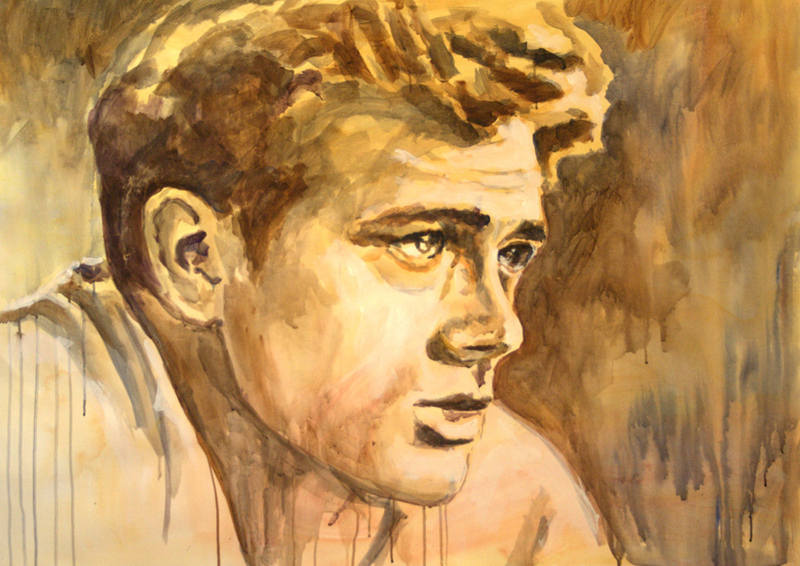 "Rebel" by Marta Zawadzka

Measurements; height 2 ft 9 in by 4 ft (85 cms x 120 cms)
Acrylic on Canvas...............
Investment
" An Amazing Blue Chip Investment Opportunity to Acquire an Original Marta Zawadzka Painting" ..


Invest in one of our paintings, rather than risky bank investments, where you can actually touch your investment. Take pleasure in looking at it and watch it appreciate in value over the years!! Remember we guarantee every painting sold is unique, original e.g only one of it's kind in the world!!!

Scarcity alone guarantees the investment !!!!

Asgard Arts offers works of art which will not only look fantastic in your home or offices (One Investment Bank in particular has purchased paintings from us for their offices see Bull paintings) but will also be a sound financial investment for the future. Art has long been regarded as a strong and safe investment. Investment in paintings was discussed recently on Bloomberg television as a sound investment as a hard asset like Gold, Platinum Silver etc. Also Ellen Kelleher a personal finance journalist for The Financial Times recently wrote an article recommending the purchase of Art, particularly in the $500 - $50,000 range as a sound long term investment with an impressive current average annual increase of 9.7 percent. Go to Latest Art news on Asgard Arts and see Hang your investments on the wall by Ellen Kelleher Published October 22 2010 in the Financial Times.
Ref only; martagallery.com




Marta Zawadzka - Marta Zawadzka is an Architect with several years experience in design work for large-area projects. But her main passion and way of life is painting and drawing!! She became a professional Artist some ten year ago. The themes of her work are doing exactly what is closest to her at any given moment in her life- so releasing great energy and delight!!! Painting allows Marta to feel love and joy in her heart!!

Since finishing her studies Marta now exhibits in solo and group exhibitions all over Europe and sells her works all over the World!!

For ten years now Marta has shared her experiences with a range of beautiful paintings and drawings. Her aim being to try to inspire others with her passion and sensitivity to Art. Marta has her own studio for drawing and painting enabling her to share her poweful love of beauty.

With years and hundreds of study hours preparing for her degree in Architecture now behind her with all its intricacies of perspective drawing - Marta is now launched into the World of Art bringing her joy and great satisfaction and a fresh look at self-expression!!!!
GUARANTEED TO BE 100% ORIGINAL AND GENUINE WITH C.O.A.
Pay instantly with your debit or credit card through PayPal.