---
"Never Not Broken" by Toni Cogdell
£4,000.00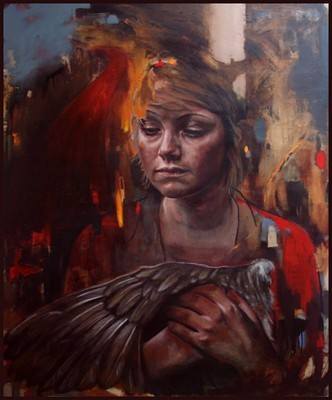 "Never Not Broken" by Toni Cogdell




I approach painting as if it's more excavation than creation. A deep furrowing through layers of thought and pigment, unearthing stories and longings and stillness, looking for a balance from which to make sense of things. I'm drawn back to the figure, the human form, time after time, seeking to capture an essence of physicality yet exploring the body as a vessel for emotions, consciousness, and as a chord tying us to the earth, nature, our origins.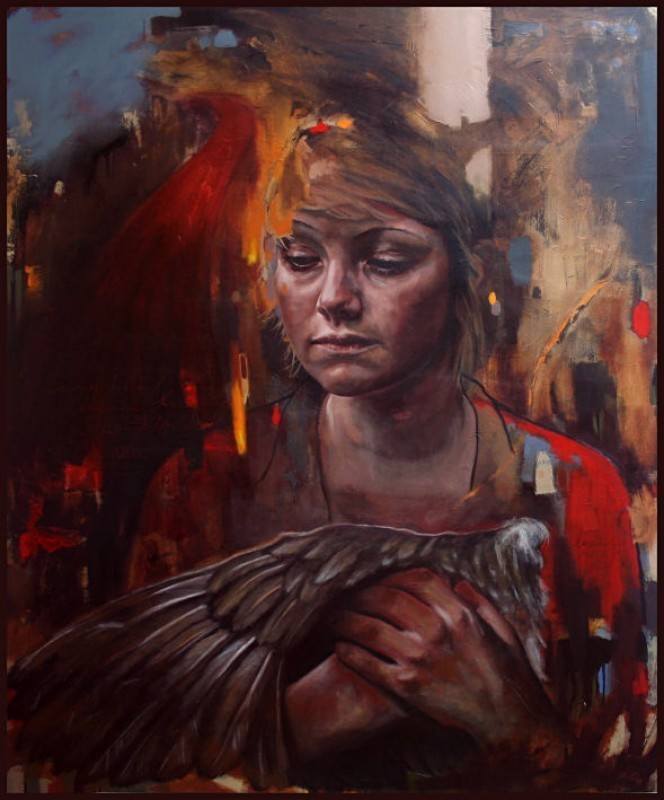 "Never Not Broken" by Toni Cogdell
Measurements:47 inches by 39 inches (120 cms x 100 cms) Oil on Canvas

My work takes shape over days, weeks or months, a gradual layering of paint, sometimes over text and collage. As each layer is applied I seek to peel back the layers of the subject...skin, substance, memory. Fusing the language of figurative realism with painterly grounds I aim to dig beneath the surface of the image emerging from the canvas, beneath the surface of our selves, to pull at our roots and retrace our structuring. Telling the story of someone, from the inside out, frailties and strengths no longer hidden.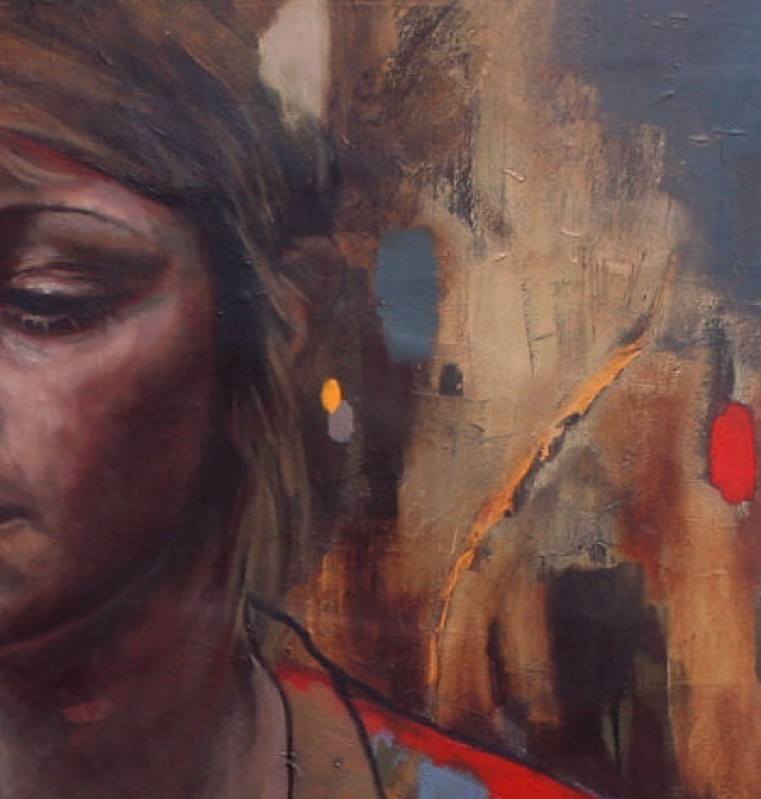 Pathways and skylines reveal themselves amid the intuitive mark making around and within the figure. I let them emerge, weaving together impressions of land, sky and the elements, exploring both our connection to and separation from our environment, the lands we inhabit, seeking to find ourselves, myself, through the spaces we claim, the boundaries we forge and the paths we take.

Asking questions about what all that says about who we are.

Price £4000
Pay instantly with your debit or credit card through PayPal.