---
Rare Medieval Gothic Suit of Armour of Maximilian I Holy Roman Emperor
£2,500.00


A rare opportunity to acquire a beautiful Suit of Armour of Maximilian I, Holy Roman Emperor.
This rare suit of Armour is Gothic plate of Maximilian I Holy Roman Emperor. It has the signature modelling of curves, flutings and ridges in order to enhance the strength of the armour and deflect arrows!!!!. Such armour was made during the 15th century and reached its peak in the 1480s, when it was considered the best in Europe. Its structure featured points and ridges influenced by Gothic architecture and Gothic Art!!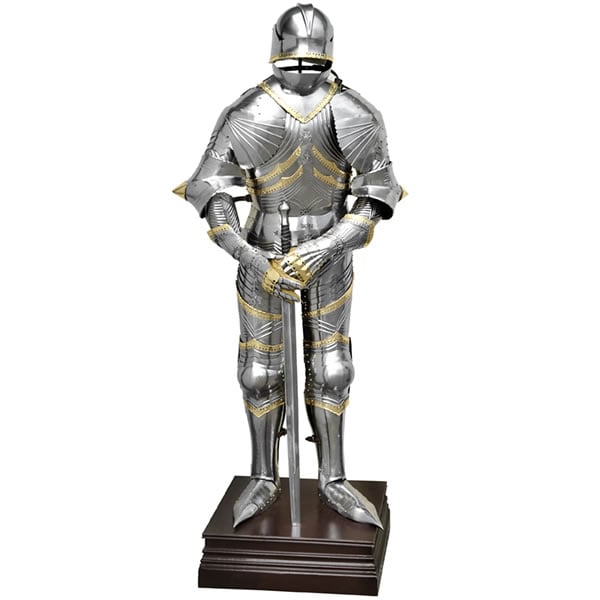 Gothic armour was often combined with a Gothic sallet, which included long and sharp rear-plate that protected the back of the neck and head. A bevor protected the chin.
During the 16th century, under Italian influence, Gothic armour evolved into Maximilian Armour!!! This new armour was fashioned rounder and more curved and the ridges were narrower, parallel to each other and covered the entire armour.