---
"Wildfire 3" by Graham Milton
£1,800.00



STUNNING NEW ORIGINAL OIL PAINTING ON CANVAS "Wildfire 3"...............By the Amazing Artist Graham Milton.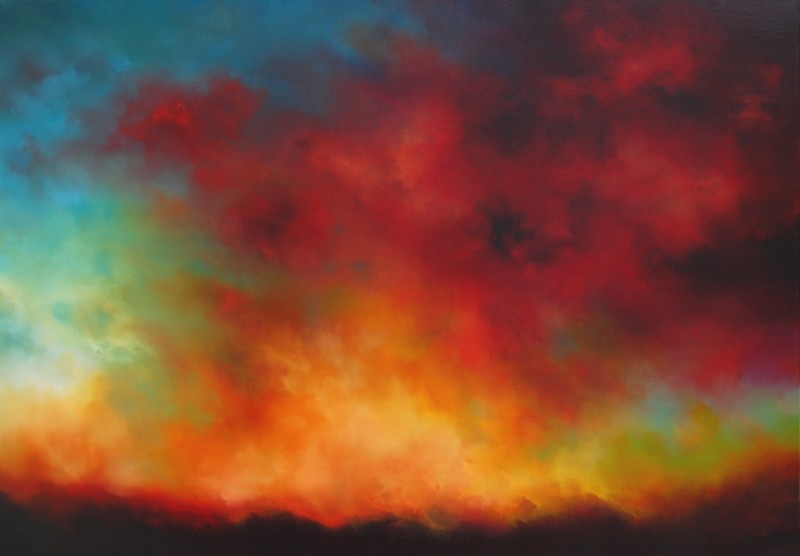 Measurements; height inches x inches (cms x cms)
Oil on Canvas .............
Ref only; asgard-arts.com

Graham Milton- The epic skyscapes of Graham Milton are beautiful panoramic visions which reflect not only the enormity and variety of the sky, but also capture its ever-changing drama. Influenced by artists from Turner to Rothko, Graham paints the sky because "it has such a profound effect on us as human beings. We have such a strong connection with the sun and the sky that it can influence our mood, and also trigger a sense of wonder."

Graham Milton was born in London in 1965. He completed an Art and Design Masters degree at Central Saint Martin's (London) in 1997, where he attained a distinction. He has gone on to be a highly successful independent artist; his paintings have been exhibited at the National Portrait Gallery in London and the Scottish National Gallery, Edinburgh.

Graham travels extensively and his journeys have inspired many of his stunning oil paintings. He also works in his Sussex studio and on occasion simply taps into his imagination and memory to paint a series on a particular theme. He begins work at 10 in the morning and often works straight through to 9 at night, only stopping briefly for fear of losing the natural flow of his homogeneous compositional style.

Graham has been a finalist in the prestigious BP Portrait Award two years in a row. His work is in collections across the UK,Europe & Whitewall Galleries.
.

GUARANTEED TO BE 100% ORIGINAL AND GENUINE WITH C.O.A.




Powered by eBay Turbo Lister


Pay instantly with your debit or credit card through PayPal.