---
"Tango (1)" by Charles Willmott (now sold)
£2,250.00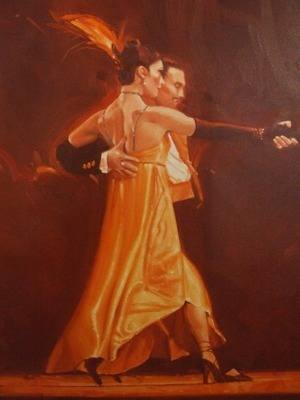 STUNNING NEW ORIGINAL OIL PAINTING ON CANVAS "Tango (1)"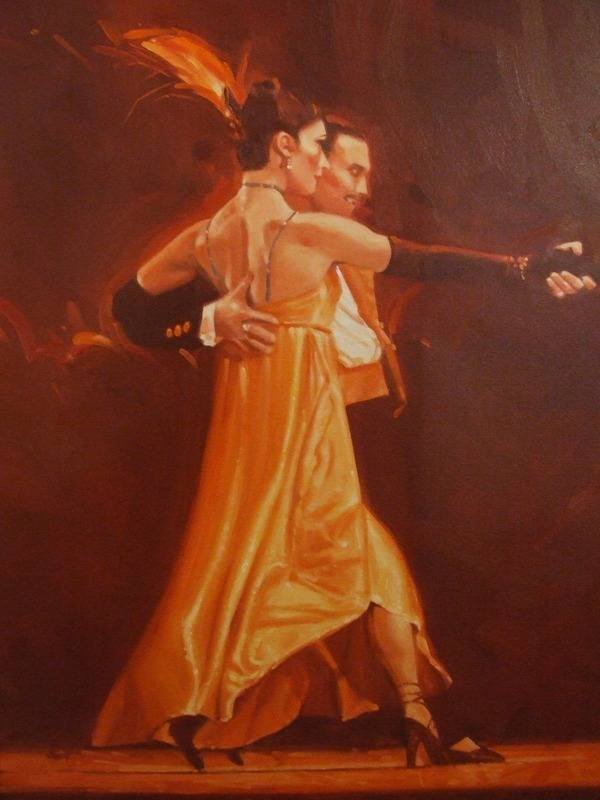 "Tango (1)" by Charles Willmott
..........BY THE INCREDIBLE INTERNATIONALLY ACCLAIMED ARTIST CHARLES WILLMOTT. Charles Willmott has established a reputation as one of the UK's finest figurative realists!!!

Measurements; height inches by inches ( cms x cms)
Oil on Canvas .............
Ref only; asgard-arts.com

Charles Willmott - Internationally acclaimed and published fine artist, Charles Willmott has established a reputation as one of the UK`s finest figurative realists.

Working from his studio in Herefordshire, the rural heart of England, he paints mainly in oils, preparing graphite and charcoal studies prior to the finished work.

He continues to be inspired by and dedicated to three main disciplines, dance, female form and portraiture.

Born in Stratford-upon-Avon, the only son of an artist and metal craftsman, Charles Willmott's artistic talent was noted at an early age. Although he is mainly self taught, Charles did study for a short time at the Birmingham College of Art where he was able to sell much of his work as a student.

Charles has been painting since the early '60s and in the mid 80s he acquired a passion for the Orient and its cultures. In 1991 his first one-man show was staged at London's Mall Galleries and was unique in featuring Japan's national sport, Sumo. In more recent times Charles has worked closely with the Royal Shakespeare Company, covering a number of productions including Tim Albery's Macbeth and Michael Attenborough's The Herbal Bed. He has also formed a close relationship with the Royal Ballet, working extensively with principal dancers including Miyako Yoshida and Darcey Bussell. In the year 2000 this dedication to the stage and performance achieved him a finalist place in the prestigious Garrick/Milne Prize.

Today Charles describes himself as a contemporary figurative realist, concentrating on portraiture, female form and dance. He prepares graphite and charcoal studies before producing his paintings in oils, and his accuracy and artistry enable him to create highly sought after pieces which are collected by a wide audience. He now works from a studio which is attached to his home on the rural borders of Herefordshire and Worcestershire where he lives with his wife Susie.

"Painting is a pictorial language with an extensive vocabulary. To me, the most important words are colour and form and interplay between the two, creating balance and proportion."

Exhibited in the UK (Including Whitewall Galleries), throughout Europe, Japan and the USA his highly sought after work is enthusiastically collected and commissioned by an international audience.

.


GUARANTEED TO BE 100% ORIGINAL AND GENUINE WITH C.O.A.




Powered by eBay Turbo Lister


Pay instantly with your debit or credit card through PayPal.