---
"History" by Csilla Varga (now sold 8/1/12)
£800.00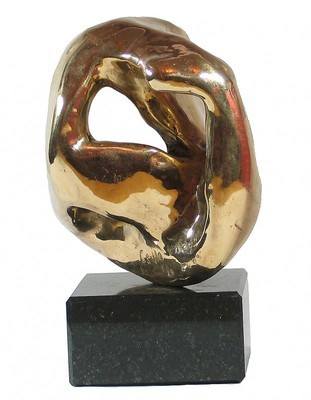 An opportunity to acquire an exquisite bronze "History" by Hungarian Sculptor Csilla Varga. Limited edition of 9 Sculptures.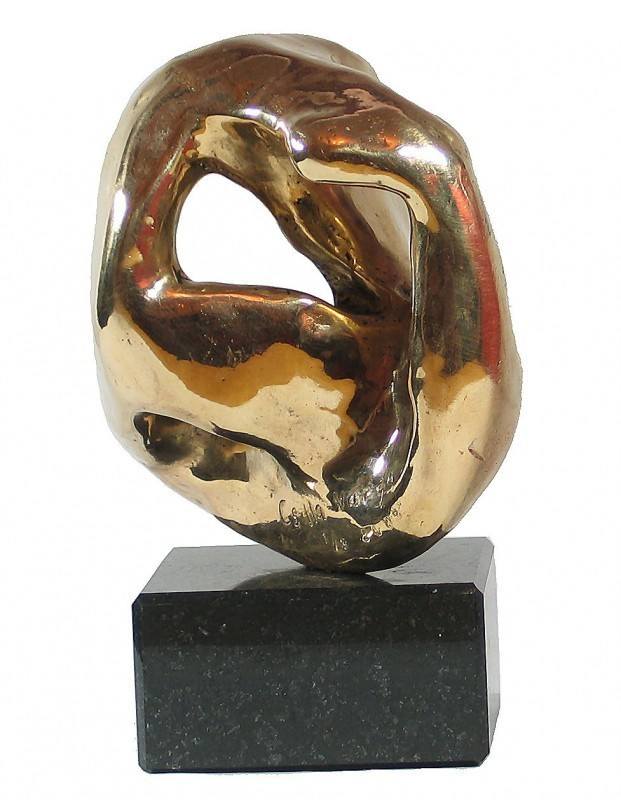 Provenance; The very best Provenance available
Measurements ...............


Ref only; asgard-arts.com







"History" by Csilla Varga


Csilla Varga- Csilla Varga endeavours quite beautifully to make sculptures that become an experience for the viewer. In his own words "I find sculpture very satisfying, as it has a very strong presence; it becomes another being, another entity in space.
For me sculpture begins, when words run out. I try to achieve more levels of meaning, more possibilities of understanding. I would like to think about my works, as signs, that people would remember in very important moments of their lives, something that would leave a mark on their soul. I would open up meanings.

If my sculptures come to life differently for different people, bringing different meanings to it, I feel I have succeeded"

Csilla was born in Hungary & now lives in London.

Selected Group Exhibitions
Glasshouse Gallery, Truro, Cornwall, UK
View Gallery, Kingston, London, UK
Above Art Gallery, Fulham, London, UK
Buckenham Galleries, Southwold, Suffolk, UK
Sculptastic Gallery, London, UK
Castle Arts Gallery, Canterbury, UK
Art- file Gallery, Oxon, UK
Galerie Saphir, Dinard, France
Freestyle Gallery The Well, Old Truman Brewery
Art on Paper Fair, Royal College of Art, Art-File Gallery
The Bettie Morton Gallery Christmas show, Brixton, London, UK
Rainbird Fine Art Gallery, London, UK
Portrait exhibition Aristao Gallery, London , UK
Alexiaart.com
Londonart.co.uk
Degreeart.com
Affordable Art Fair Battersea, London - Peter Harpley Fine Art, London, UK
Swarovski Crystal Paris, Milan, Munich
McNeill Gallery, Radlett, UK
Square One Gallery, London, UK
Commissions
March 2004 Stone carving, London
Provenance; Excellent Provenance

GUARANTEED TO BE 100% ORIGINAL AND GENUINE WITH C.O.A.
Pay instantly with your debit or credit card through PayPal.