---
"All by Myself" by David Cobley
£100,000.00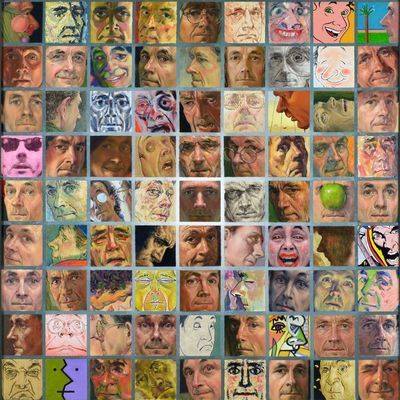 Beautiful Original Oil painting "All by Myself" by the superb Artist David Cobley. An incredible Portrait as seen on the BBC's "Show me the Monet".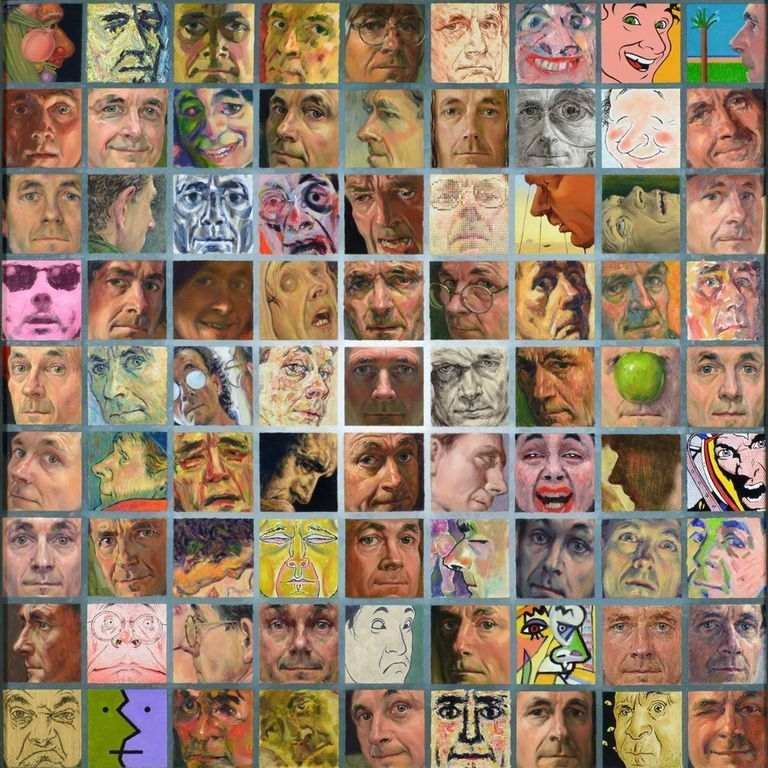 "All by Myself" by David Cobley - A Masterpiece



David Cobley is the featured artist at The Royal Society of Portrait Painters and is one of the best Portrait Painters in the world today.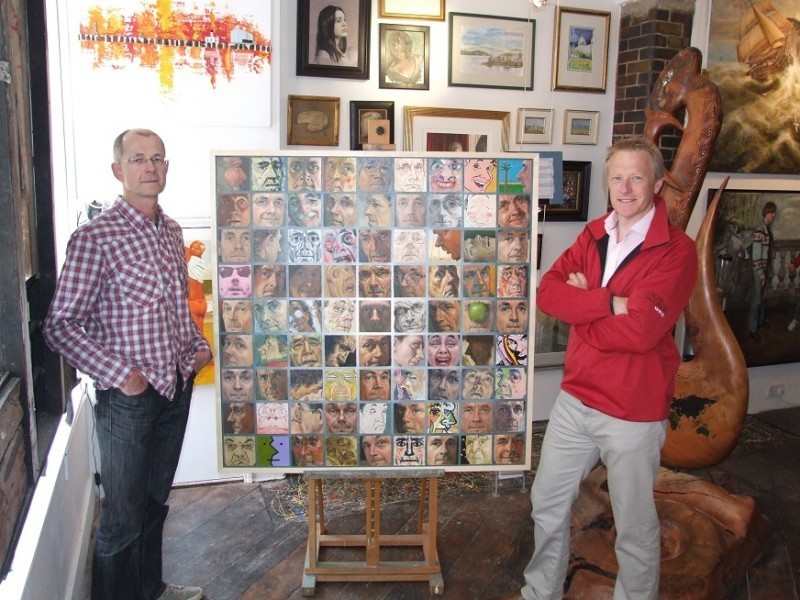 David Cobley with Rob Smith from the BBC during filming for "Show me the Monet"
Measurements; 40" x 40" (102.4 x 102.4 cms)
Investment
" An Amazing Blue Chip Investment Opportunity to Acquire an Original David Cobley Painting" ..


Invest in one of our paintings, rather than risky bank investments, where you can actually touch your investment. Take pleasure in looking at it and watch it appreciate in value over the years!! Remember we guarantee every painting sold is unique, original e.g only one of it's kind in the world!!!

Scarcity alone guarantees the investment !!!!

Asgard Arts offers works of art which will not only look fantastic in your home or offices (One Investment Bank in particular has purchased paintings from us for their offices see Bull paintings) but will also be a sound financial investment for the future. Art has long been regarded as a strong and safe investment. Investment in paintings was discussed recently on Bloomberg television as a sound investment as a hard asset like Gold, Platinum Silver etc. Also Ellen Kelleher a personal finance journalist for The Financial Times recently wrote an article recommending the purchase of Art, particularly in the $500 - $50,000 range as a sound long term investment with an impressive current average annual increase of 9.7 percent. Go to Latest Art news on Asgard Arts and see Hang your investments on the wall by Ellen Kelleher Published October 22 2010 in the Financial Times.
Ref only; www.davidcobley.com

David Cobley - David was born in 1954 and has been drawing and painting since early childhood.
He trained at Northampton and Liverpool Schools of Art and travelled around Europe and the Far East, living in Japan for almost ten years before settling with his young family in Bath. In 1996 he set up Bath Artists' Studios in what used to be a Victorian infants' school. In 1997 he was elected a member of the Royal Society of Portrait Painters, and served as its Honorary Secretary for four years
David Cobley is an award-winning portrait and figure painter based in Bath, England. His portrait commissions include HRH The Princess Royal, and in 2004 his portrait of Ken Dodd OBE was bought by the National Portrait Gallery for its permanent collection.

He has exhibited regularly at the Royal Academy Summer Exhibition and held solo exhibitions at Beaux Arts Gallery in Bath, as well as Messums in London. David's paintings have won numerous prizes and are in both public and private collections throughout the world.




Ref only; asgard-arts.com


GUARANTEED TO BE 100% ORIGINAL AND GENUINE WITH C.O.A.


Powered by eBay Turbo Lister


Pay instantly with your debit or credit card through PayPal.