---
"Charles Dickens" by Percy Hetherington Fitzgerald
£32,000.00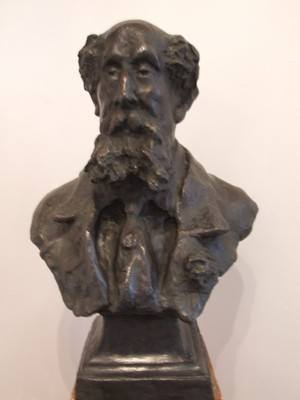 A very very rare opportunity to acquire a bronze Sculpture of one of the World's finest novelists - Charles Dickens by Percy Fitzgerald! It is the only sculpture in the world that was actually created from live sittings of the legendary author himself by famous Sculptor Percy Hetherington Fitzgerald!!!! The bronze is over 3 foot tall and 2 foot across at the shoulders!! It has a beautiful marble base!!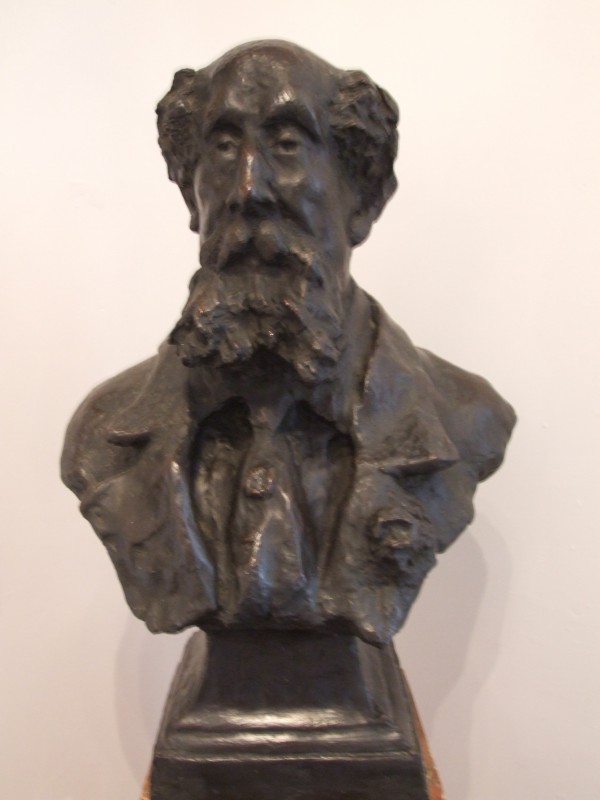 "Charles Dickens" by Percy Hetherington Fitzgerald
Measurements 3 foot tall 2 foot at the shoulders with marble base...............
Provenance; The very best Provenance available; The Sculpture comes direct from Charles Dicken's house in Kent - Bleak House being sold by its present owners through Asgard Arts Ltd!!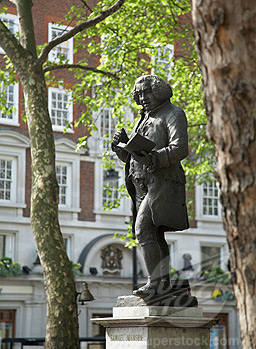 London Landmark- Bronze Sculpture of Samuel Johnson by Percy Hetherington fitzgerald in the Strand, London




Ref only; asgard-arts.com






"Charles Dickens" by Percy Hetherington Fitzgerald


Percy Hetherington Fitzgerald (1834 - 1925) was a British author and critic, painter and sculptor. He was born in Ireland at Fane Valley, County Louth, educated at Stonyhurst College, Lancashire, and at Trinity College, Dublin. He was called to the Irish Bar and was for a time crown prosecutor on the northeastern circuit.
After moving to London, Percy became a contributor to Charles Dickens's magazine, Household Words, and later dramatic critic for the Observer Newspaper and the Whitehall Review. Among his many writings are numerous biographies and works relating to the history of the theatre. He wrote many books including interestingly "Memories of Charles Dickens" in 1914
In 1910 he created and donated a statue of Samuel Johnson, which is standing to this day behind St Clement Danes, in the Strand , London.
He is buried at Glasnevin Cemetry, Dublin.
Provenance; Excellent Provenance sold by the present owners of Charles Dicken's Kent residence Bleak House.
GUARANTEED TO BE 100% ORIGINAL AND GENUINE WITH C.O.A.
Pay instantly with your debit or credit card through PayPal.


Powered by eBay Turbo Lister