---
"Dorsoduro 2, Venice" by Matthew Lindop (now sold)
£1,550.00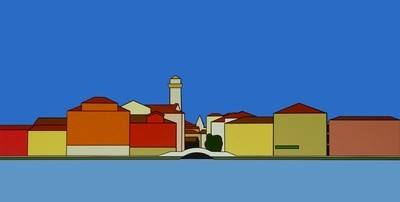 ABSOLUTELY STUNNING NEW OIL PAINTING

"Dorsoduro, Venice"

.

BY THE FANTASTIC ARTIST MATTHEW LINDOP!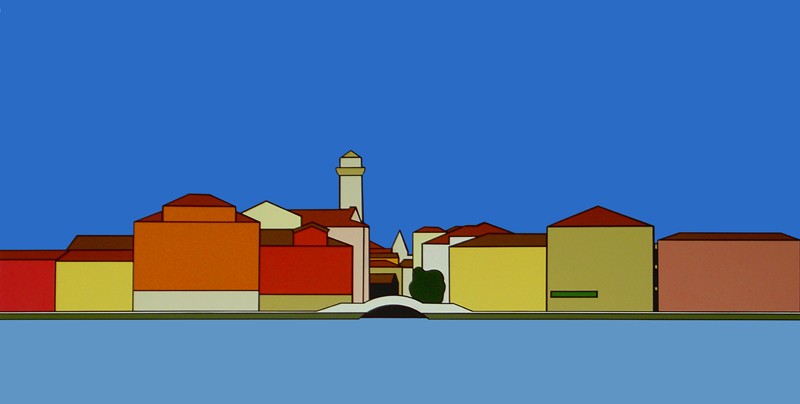 Measurements; height 21 inches by 32 inches.

(

54 cms x 82 cms)
High Gloss Enamel Oil on Board ...............
Investment
" An Amazing Blue Chip Investment Opportunity to Acquire an Original Matthew Lindop Painting" ..


Invest in one of our paintings, rather than risky bank investments, where you can actually touch your investment. Take pleasure in looking at it and watch it appreciate in value over the years!! Remember we guarantee every painting sold is unique, original e.g only one of it's kind in the world!!!

Scarcity alone guarantees the investment !!!!

Asgard Arts offers works of art which will not only look fantastic in your home or offices (One Investment Bank in particular has purchased paintings from us for their offices see Bull paintings) but will also be a sound financial investment for the future. Art has long been regarded as a strong and safe investment. Investment in paintings was discussed recently on Bloomberg television as a sound investment as a hard asset like Gold, Platinum Silver etc. Also Ellen Kelleher a personal finance journalist for The Financial Times recently wrote an article recommending the purchase of Art, particularly in the $500 - $50,000 range as a sound long term investment with an impressive current average annual increase of 9.7 percent. Go to Latest Art news on Asgard Arts and see Hang your investments on the wall by Ellen Kelleher Published October 22 2010 in the Financial Times.
Ref only; asgard-arts.com






Matthew Lindop


The urban landscape is the inspiration for my paintings. I have a passion for architecture, buildings & structure; their overall size & design can be both awesome & humbling. It is when Im walking around cities that I am inspired to paint a specific building or view. The majority of my paintings are centered on London, this is due to my fondness for the city & it is my home.

My work depicts the defined lines & hard edges of buildings. I paint using flat colours & hard edges. Using household gloss paints to create my paintings gives my work a vibrant, polished & crisp appearance. I prefer to work on a large scale as it increases the impact my paintings have.
I have successfully completed several commissions including two commissions for The National Health Service, British Airways, British Telecom & Esquire Magazine. I have completed two commissions of London for a top insurance company. My work has been exhibited in London, New York & Amsterdam. The Professional Footballers' Association & Transport for London have purchased my work.
GUARANTEED TO BE 100% ORIGINAL AND GENUINE WITH C.O.A.


Pay instantly with your debit or credit card through PayPal.
Pay instantly with your debit or credit card through PayPal.

Powered by eBay Turbo Lister