---
"Taxi" by Matthew Lindop (now sold)
£150.00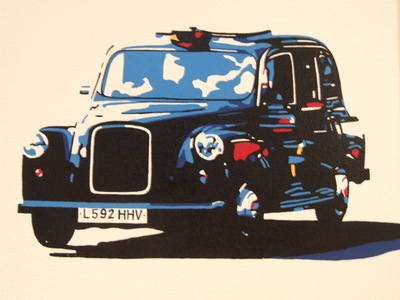 The urban landscape is the inspiration for my paintings. I have a passion for architecture, buildings & structure; their overall size & design can be both awesome & humbling. It is when Im walking around cities that I am inspired to paint a specific building or view. The majority of my paintings are centered on London, this is due to my fondness for the city & it is my home.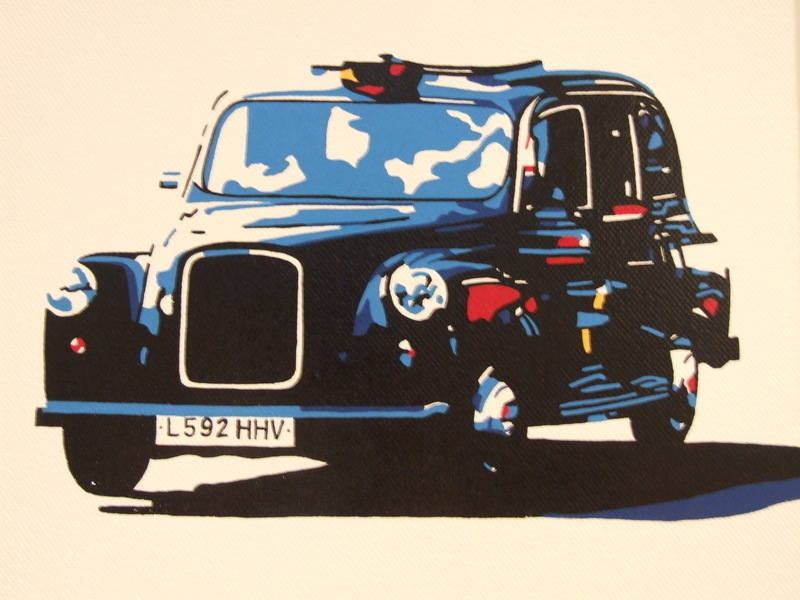 My work depicts the defined lines & hard edges of buildings. I paint using flat colours & hard edges. Using household gloss paints to create my paintings gives my work a vibrant, polished & crisp appearance. I prefer to work on a large scale as it increases the impact my paintings have.

I have successfully completed several commissions including two commissions for The National Health Service, British Airways, British Telecom & Esquire Magazine. I have completed two commissions of London for a top insurance company. My work has been exhibited in London, New York & Amsterdam. The Professional Footballers' Association & Transport for London have purchased my work.
Pay instantly with your debit or credit card through PayPal.