---
Untitled by Mark Vey
£0.00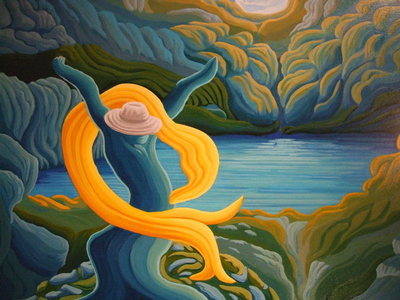 "Untitled" by Mark Vey
Grew up in the Scottish countryside of Sterlingshire. At a very young age, he shows a talent for drawing and music and played in a band which opened for acts such as The Rolling Stones, or Pink Floyd.
Although he studied art in England, his passion for music soon predominated at beginning. Vey moved to London. By his musical name of Mark Ashton, he joined the band called Rare Bird and began writing music, including their first album "sympathy" which became an international hit record.
He later moved to Los Angeles to pursue a solo recording career, and Vey rediscovered his love of painting. It was the perfect complement; exposing while composing. Recording up to 8 LP's, Mark travelled around the world and lived in many places that inspired his creations.
Vey Exhibited in the best galleries in New York, London, Canterbury, St. Tropez, Aix-An Provence, Cassis etc. His paintings are on permanent display in the most prestigious galleries in the UK and France.
He now lives and works in Nice, France.
Pay instantly with your debit or credit card through PayPal.