---
"Step by Step" by Christian Furr (now sold)
£25,000.00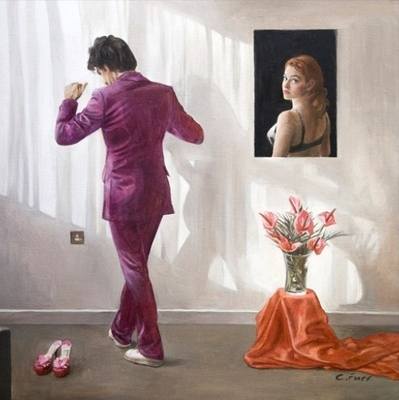 "Step by Step" by Christian Furr.
We have had the opportunity to sell one of Christian Furr's paintings which rarely come onto the open market!! A very rare opportunity to acquire an original Oil painting.

"Step by Step" by Christian Furr
Christian Furr is currently showing permanent, private collections of his artworks at the new £125 million Upgrade Dorchester Hotel 45 Park Lane, London along with Sir Peter Blake and Damian Hirst !!!..... With the emphasis being self evident that these 3 only selected artists are perhaps the best available in the British modern visual art scene!!

Christian Furr with HRH The Duke of Edinburgh and Christian's portrait of
Her Majesty HRH Queen Elizabeth II.
Measurements; 92 cms x 92 cms Oil on Canvas...........
Ref only; www.christianfurr.com




Christian Furr



(Youngest Royal Portraitist)

Furr became the youngest artist to have ever officially painted Queen Elizabeth II, when in 1995 - at the age of twenty eight - he was invited by the Queen to paint her portrait at

Buckingham Palace

. The work was commissioned by and hangs at the Royal Overseas League, St James,

London

.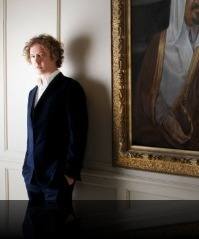 Christian Furr's portrait of King Abdul-Aziz Al Saud of Saudi Arabia
Notable recent commissions include a portrait of HRH Crown Prince Bin Abdul Aziz Al Saud, Cardinal Cormac Murphy-O'Connor for

Westminster Cathedral

and Tim Henman (for Robinsons). Christian has appeared on several television shows judging and teaching Art and written a book, entitled 'Take Art'.
In

June 2004

the artist collected an AoC Gold Award at the House Of Commons, given to further education college alumni who have gone on to achieve excellence in their chosen field. Former winners include Jamie Oliver, Betty Boothroyd and Jimmy Choo.
Born in

Heswall, Wirral

in 1966. He lives in London with his wife Emma and three daughters.
He has exhibited around the world and at shows and galleries including the

Saatchi Gallery

in 2010 when he acted as Judge and curator for the 'Art of Giving', The Royal Society of Portrait Painters, The

National Portrait Gallery

and the Royal Watercolour Society.
A floor of his work will be featured in the permanent collection of the new art-themed

Dorchester

hotel,

Park Lane

along with Damien Hirst and Peter Blake. But the space is impressive and the long room with double-height ceilings lined with 16 of Damien Hirst's limited-edition Psalms series displayed together for the first time, lent it an almost church-like quality. Original modern art by British artists - Christian Furr, Sir Peter Blake - also features in every bedroom and suite.
GUARANTEED TO BE 100% ORIGINAL AND GENUINE WITH C.O.A.




Powered by eBay Turbo Lister


Pay instantly with your debit or credit card through PayPal.